Honor was known for making midrange phones for years while it was still a part of Huawei. With its separation from Huawei to become a standalone brand in 2021, Honor is pushing further into the flagship space to battle for the best smartphone title — and the newly announced Magic 5 Pro is here for the next step.
The phone was announced at MWC this year, and while it won't be made available in the U.S., we immediately put it through the unboxing process while spending time with it. It runs the latest Qualcomm Snapdragon 8 Gen 2 processor with 12GB RAM and 512GB storage. Honor has put forth a great-looking 6.81-inch LTPO OLED display with a pill-shaped cutout for the 12MP camera and a 3D depth sensor on the front. On the backside is the Star Wheel Triple Camera system with three 50MP sensors. All of this runs on Honor's MagicOS 7.1 based on Android 13. So, how does this all play out in daily use?
I posted my initial impressions while using a unit with 8GB RAM and 256GB storage. I have spent about two weeks with the final 12GB/512GB model using a final software build, so it's time for an update.
About this article: This article was written with a Magic 5 Pro provided by Honor, and the company had no input into its contents.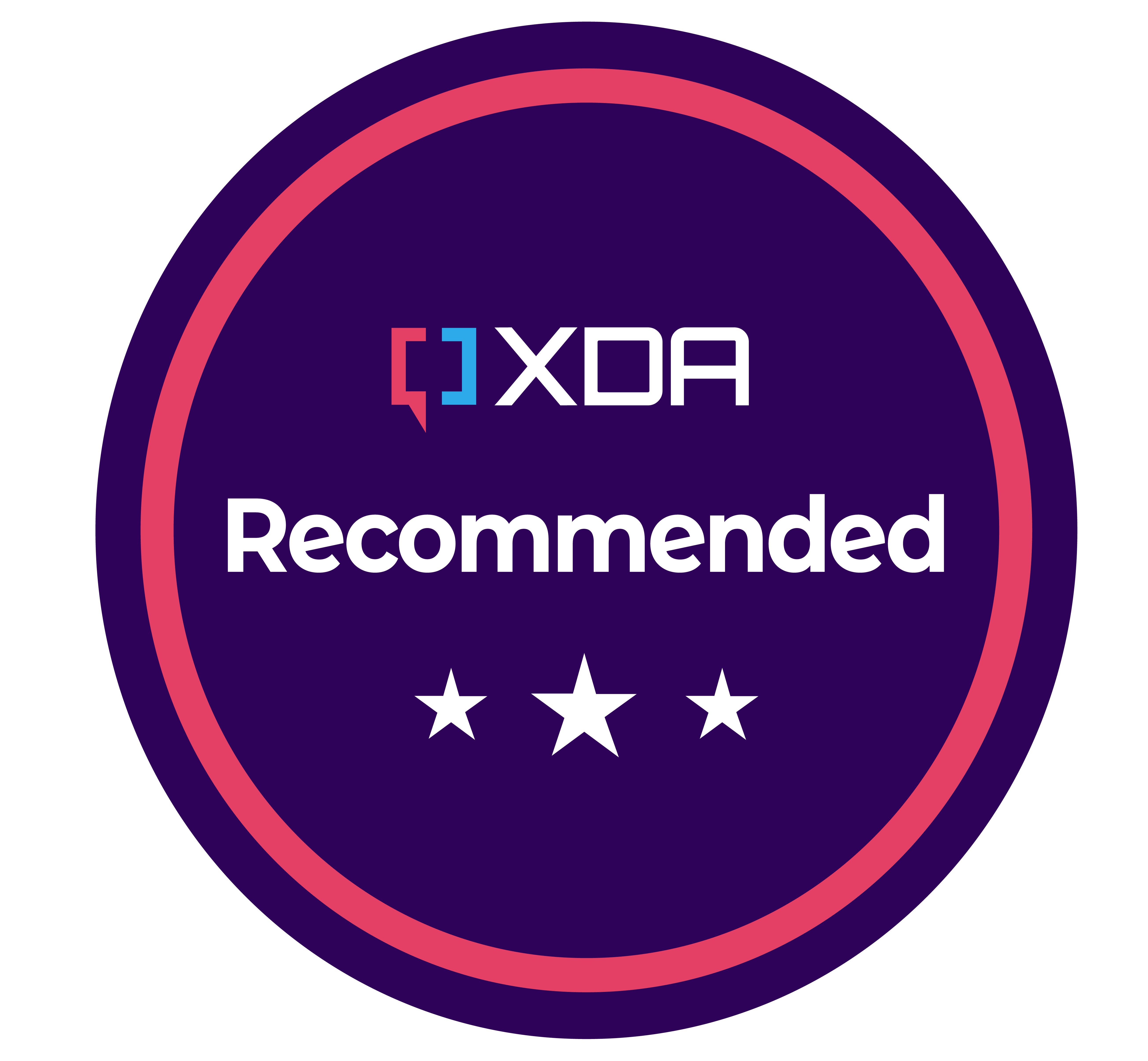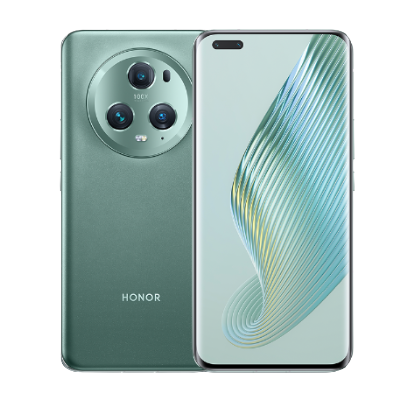 Honor Magic 5 Pro
Recommended
The Honor Magic 5 Pro boasts impressive specs across the board, from the Snapdragon 8 Gen 2, to the gorgeous display, and the triple camera system, all wrapped in a beautifully designed glass body. This is a phone ready to handle any task you need.
Brand

HONOR

SoC

Snapdragon 8 Gen 2

Display

6.81-inch LTPO OLED, up to 120Hz Smart Refresh Rate, 312 x 2848 pixels, 461 PPI

Battery

5100mAh

Ports

USB-C

Operating System

MagicOS 7.1 (based on Android 13)

Front camera

12MP(f/2.4 aperture, FF) + 3D Depth Camera

Rear cameras

50MP Wide Camera (f/1.6, Customized 1/1.12 inch Sensor), 50MP Ultra Wide Camera (f/2.0, 122° FOV), 50MP Periscope Telephoto Camera (f/3.0, 3.5x Optical Zoom, 100x Digital Zoom, Sony IMX858 Sensor)

Connectivity

Cellular: 5G NR, 4G TDD-LTE / FDD LTE, 3G WCDMA, 2G GSM​, Bluetooth 5.2, Wi-Fi 2.4GHz Wi-Fi 6/ 5GHz Wi-Fi 6​

Dimensions

6.4 x 3.02 x .35 inches (162.9 x 76.7 x 8.77 mm)

Colors

Glacier Blue, Meadow Green, Coral Purple, Orange and Black

Weight

219G

Charging

66W Wired and 50W Wireless Honor SuperCharge

IP Rating

IP68

RAM and Storage

12GB, 512GB
Magic 5 Pro: Pricing and availability
The Honor Magic 5 Pro was announced at MWC on Feb. 27, 2023, for availability in China only. However, an announcement on April 11 brought expanded availability to the U.K. It'll go on sale for preorders for £950 starting April 19 on Honor's website and the carrier Three. The Magic 5 Pro will officially go on sale starting April 28 through Honor, Three Amazon, Argos, Very, and Currys. Honor plans to bring the device to other parts of Europe, Latin America, and Asian Pacific markets at a later date.
There is only one configuration for the smartphone with 12GB RAM and 512GB storage, but there are two options for color choices: black and Meadow Green.
Hardware and design: Impressive refinement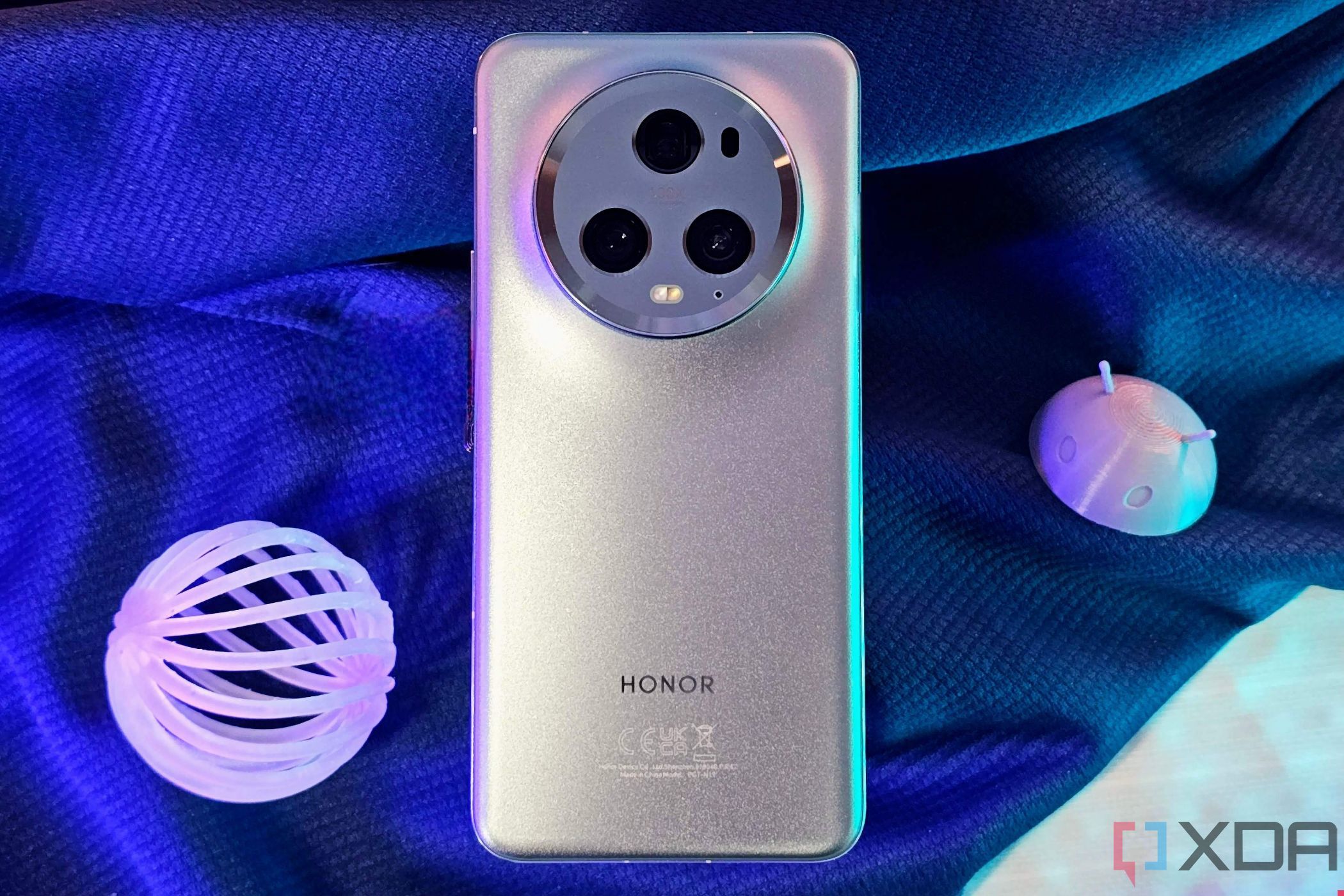 From the moment I took the Magic 5 Pro from the box, I could tell that this would be a premium experience. It feels very solid with a nice weight, and the back and front glass curves melt perfectly into the polished side rails. Speaking of the back glass, I have the Meadow Green unit, which has a textured matte finish (the black color option is glossy). Honor also pays tribute to world-famous architect Antoni Gaudi by using the Gaudi Curve to build up the circular camera housing.
While I do like the design and feel of the Magic 5 Pro, I think it's a bit top-heavy thanks to the large camera module taking up the top third of the phone. I have larger hands and can rest my pointer finger on the bottom of the camera housing to help secure the phone when I need to reach toward the top of the screen, but those with smaller hands might not have it so easy, which could lead to accidental drops.
On the phone's top side is a speaker grill alongside an IR blaster for controlling various appliances and devices with your phone. At its base are another speaker grill, the dual-SIM card tray, and a USB-C port. Honor didn't hold back on the speakers either; it uses full speakers on top and bottom to offer stereo sound rather than opting to use an earpiece like other brands. They get loud and clear even at high volume levels. Their placement also means it's much more difficult to block the sound with your hand while watching videos or playing games.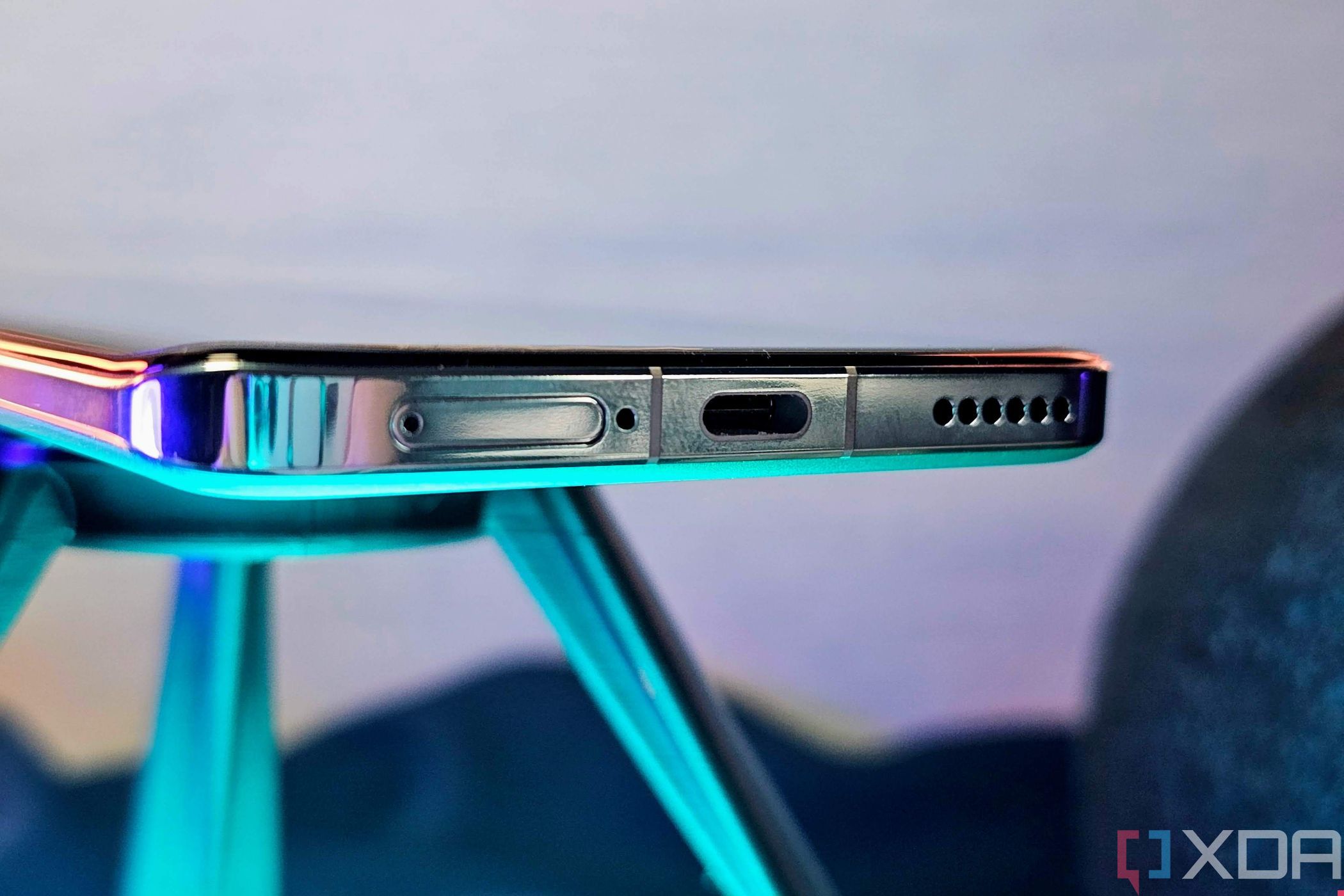 The display looks fantastic and, according to DXOMARK, earns top marks. It's a 6.81-inch LTPO OLED panel with a refresh rate of up to 120Hz, meaning everything looks crisp and smooth. I also had no issues reading the display in direct sunlight thanks to its 1,800-nit max brightness level.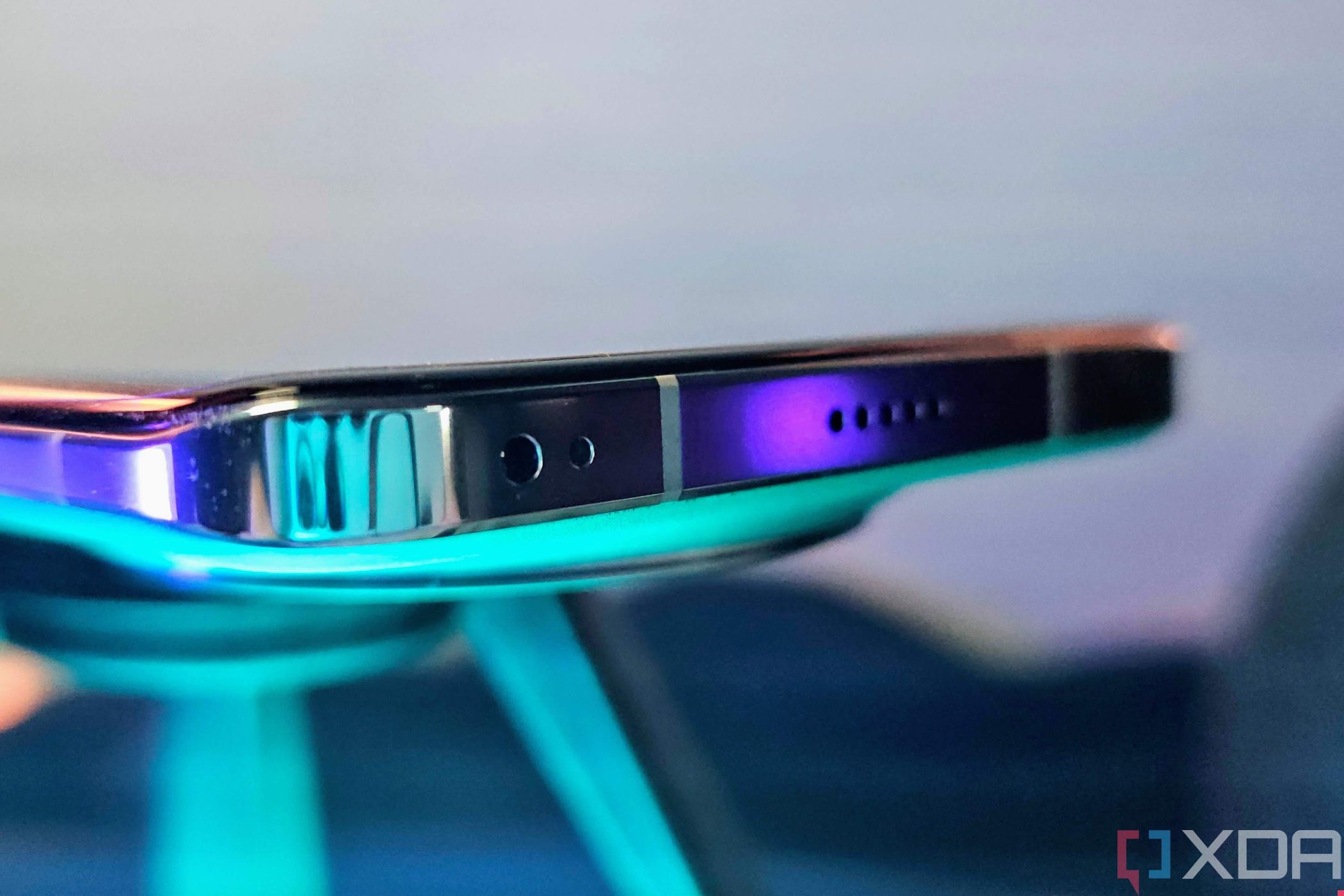 But because the display is so nice to look at, you may spend more time viewing content than usual, so it has low blue light emission, with certification from TÜV Rheinland and Dynamic Dimming providing more natural light to reduce eye strain. It even has a Circadian Night Display feature that works to adjust the display to match your rhythms better as you wind your day down. It's the first LTPO display with 2160Hz Pulse Width Modulation (PWM) Dimming, which is a fancy way of saying it helps minimize screen flickering for improved viewing.
It's difficult to know whether these things reduced the strain on my eyes because I spend so much of my day staring at screens that don't offer these features. Still, they helped when photographing the display to reduce banding in the images.
Display efficiency features, combined with a Snapdragon 8 Gen 2 and 5,100mAh battery, lead to very good battery life.
Those display efficiency features, combined with a Snapdragon 8 Gen 2 and 5,100mAh battery, lead to very good battery life. I was able to get two days per charge with moderate use easily. Even with heavy use — taking lots of photos, streaming music, watching YouTube, and general web browsing — I ended the day with around 30%.
Regarding charging the phone, my unit came with a European adapter featuring 66W Honor SuperCharge. This plug isn't very helpful in the U.S. I had to purchase an adapter to convert the plug type, so I could take advantage of the 66W charging speeds. While it isn't the 100W found on the OnePlus 11 (at least outside the U.S.) or the 240W in the new Realme GT3, it's better than what Samsung and Google offer. The phone also supports up to 50W wireless charging using the Honor SuperCharge Wireless Charger Stand, which I don't have, and the matching adapter.
Performance: Flying through tasks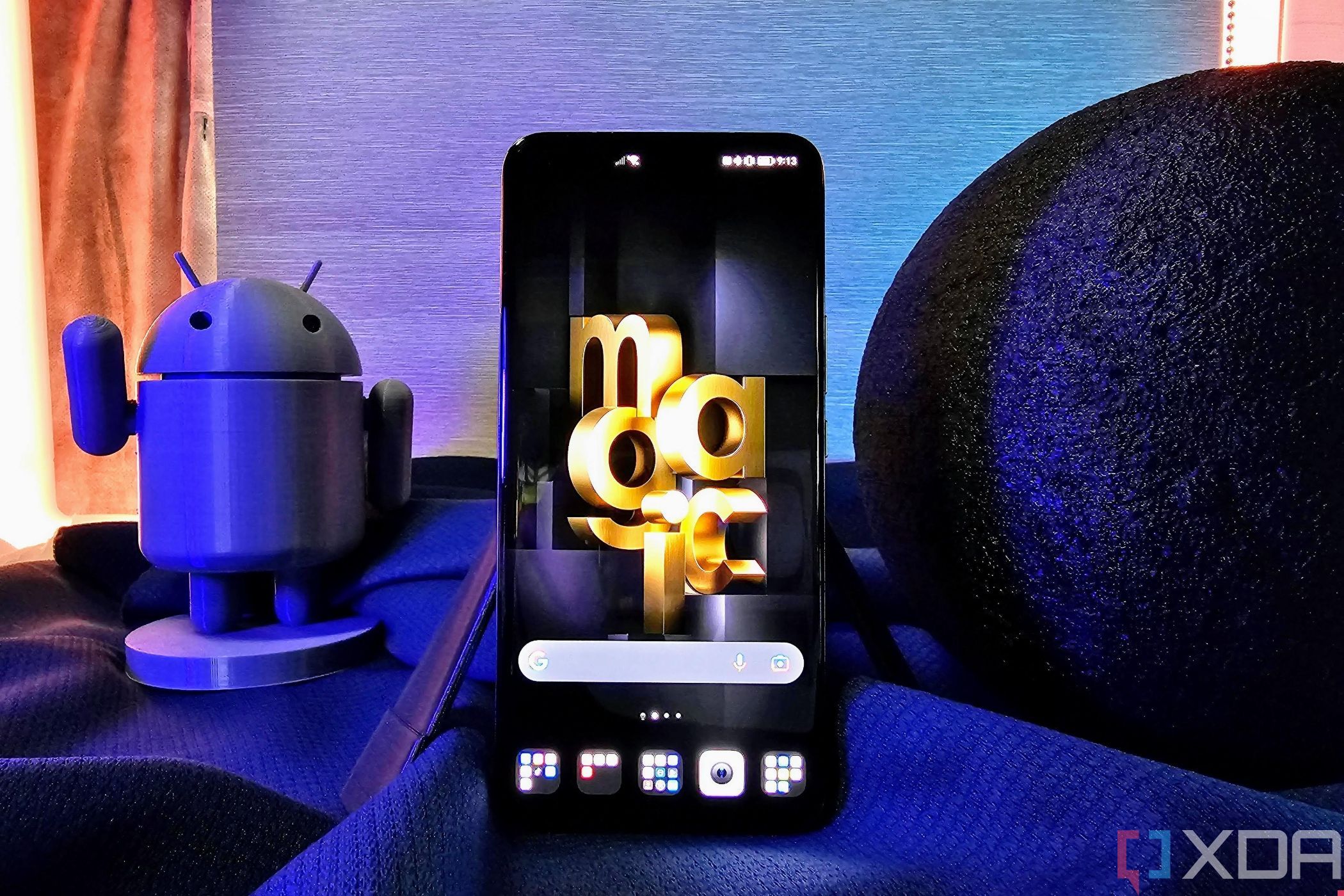 The Honor Magic 5 Pro has impressive internals, and that all leads to impressive performance. The 12GB of LPDDR5X RAM and 512GB UFS4.0 storage combined with the powerful yet efficient Qualcomm Snapdragon 8 Gen 2 leads to buttery smooth operation. From playing games like Diablo Immortal to keeping multiple apps open and jumping between them, the phone handled it all without breaking a sweat. I ran the Magic 5 Pro, along with the Samsung Galaxy S23 Ultra and OnePlus 11, through Geekbench 6's benchmark tests to provide some tangible numbers for comparison.
| Phone | Single-core | Multi-core |
| --- | --- | --- |
| Honor Magic 5 Pro | 1956 | 5194 |
| Samsung Galaxy S23 Ultra | 1928 | 5061 |
| OnePlus 11 | 1716 | 4390 |
As you can see, Honor's Magic 5 Pro went head-to-head with two of the newest flagships of 2023 and, according to the tests, came out on top. As always, benchmarks don't tell the whole story because there are plenty of factors that can affect how a phone performs in the real world. But these tests can be a helpful part of evaluating a device's performance capabilities. Also, keep in mind that the Samsung Galaxy S23 Ultra uses a customized version of the Snapdragon 8 Gen 2. We have an in-depth breakdown of the performance levels of both the Galaxy S23 Ultra and the OnePlus 11 if you'd like more info on those devices.
Cameras: The potential is there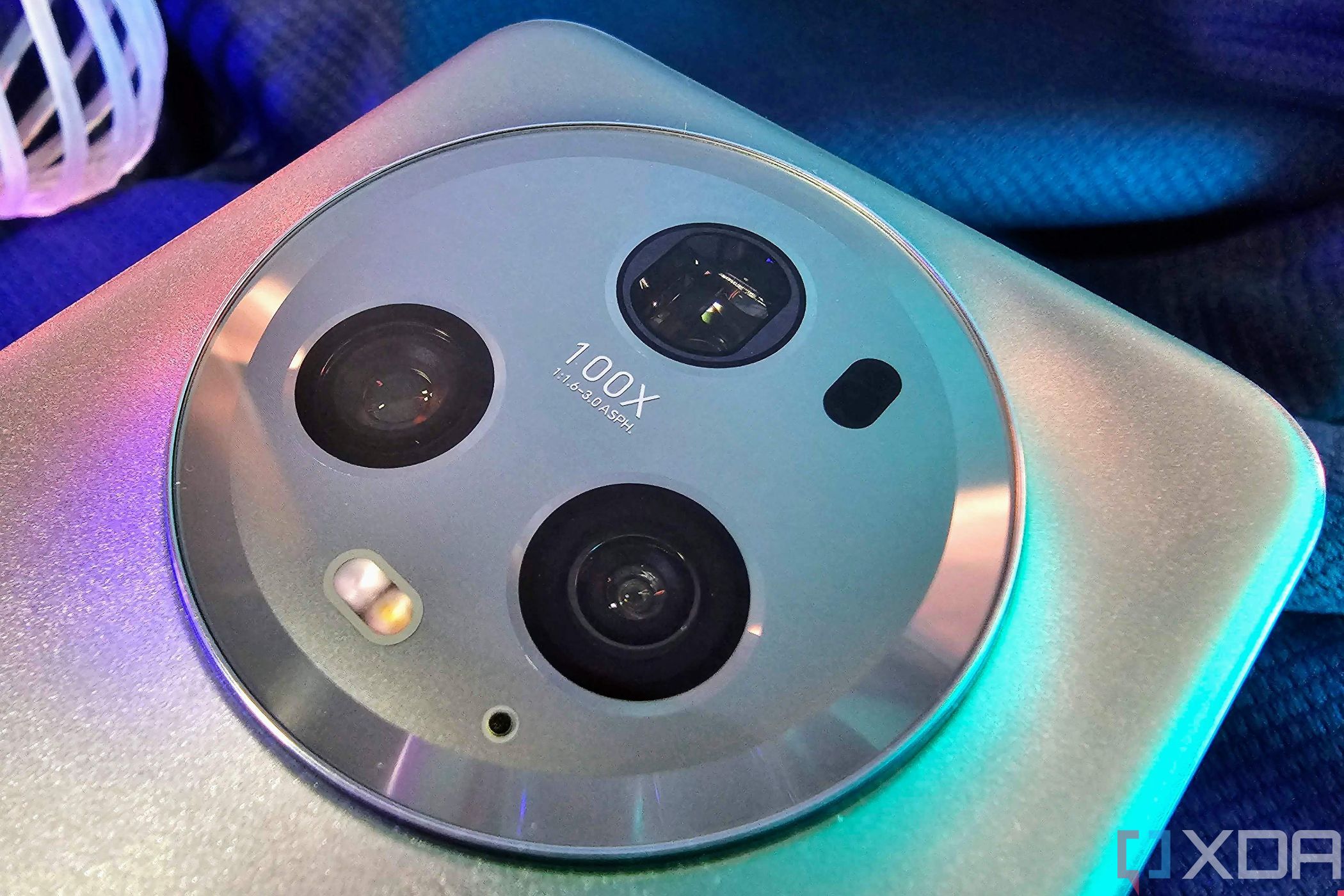 As with most flagship smartphones these days, cameras tend to be a primary focus (pun intended), and that doesn't change with the Magic 5 Pro. That Star Wheel Triple Camera system I mentioned before that houses three 50MP camera sensors offers some impressive photography chops. When using the cameras on auto mode, photos looked great in most lighting conditions. In night mode, which I tested in very low light, near pitch-black conditions, the camera took very fast photos. This is due to the new Millisecond Falcon Capture that I'll talk more about later.
As with the display, DXOMARK ranked the Honor Magic 5 Pro at 152, making it the top-performing smartphone camera to date and ready to go toe-toe with many of the best smartphone cameras on the market, including the Samsung Galaxy S23 Ultra.
The camera system comprises a wide-angle f/1.6 lens with a customized 1/1.12 inch sensor, an ultra-wide f/2.0 lens sporting a 122° FOV, and a periscope telephoto f/3.0 lens capable of 3.5x optical zoom and up to 100x digital zoom from the Sony IMX858 sensor. While these sensors are quite impressive, they aren't going to be able to match the overall photography potential of phones like the Xiaomi 13 Pro or Oppo Find X6 Pro and their 50MP Sony IMX989 1-inch type sensor. But with the improved ISP of the Snapdragon 8 Gen 2 and Honor's new AI features, including the Millisecond Falcon Capture algorithm, Ultra Fusion Computational Optics, and AI Motion Sensing Capture, the Magic 5 Pro is by no means a slouch.
These new features all pan out well in practice. The Millisecond Falcon Capture algorithm leads to very fast photo capture times. Whether I was taking photos of my kids playing or chickens running around, I could get crisp pictures manually by tapping the shutter button. I was really impressed with the speed at which the Magic 5 Pro is able to take photos with little to no blur in them when manually pressing the shutter button. There is an AI Motion Sensing Capture feature designed to recognize when action occurs and automatically take photos when it detects key moments even when you don't tap the button.
With the AI Motion Sensing Capture enabled, if you do tap the shutter button, it takes a photo then the algorithm analyzes all the frames around the time you tapped the button to determine the best photo. While every photo taken using the feature is free of blur, the smart feature was hit-and-miss at finding the perfect moment to preserve as a photo. When it did get it right, the captured motion is excellent. But other times, it would pick the moment before or after the key point I wanted a photo of.
Aside from action photos, the Magic 5 Pro performed very well in low-light situations both when in dedicated night mode and in auto.
As for the 100X zoom feature, once I passed 30X, the subject looked too much like it was in a watercolor painting. I had hoped this issue would be resolved when I got the final hardware and software, but that wasn't the case While the colors are still vibrant, many of the details were smeared and not sharp at all, even after processing. Even saying that the photos are better than nothing at 30x and further is a tough sell. Below are zoom images from the Honor Magic 5 Pro compared with that from the Samsung Galaxy S23 Ultra and Google Pixel 7 Pro. Do remember that the Pixel maxes out at 30x.
Zoom photos from Honor Magic 5 Pro
Zoom photos from Samsung Galaxy S23 Ultra:
Zoom photos from Google Pixel 7 Pro:
On the selfie front, Honor included a 12MP f/2.4 lens with fixed focus flanked by a 3D depth camera. That secondary camera helps with providing not only depth information when taking selfies in portrait mode, which it does very well at, but it also aids in making the face unlock feature very accurate. If you toggle on the requirement to pay attention to unlock the phone, it won't grant access if your eyes are closed, but one eye open will. It also works if you have sunglasses on and your eyes open. I did try to trick it with a photo of myself, and it didn't unlock.
Software: It gives and takes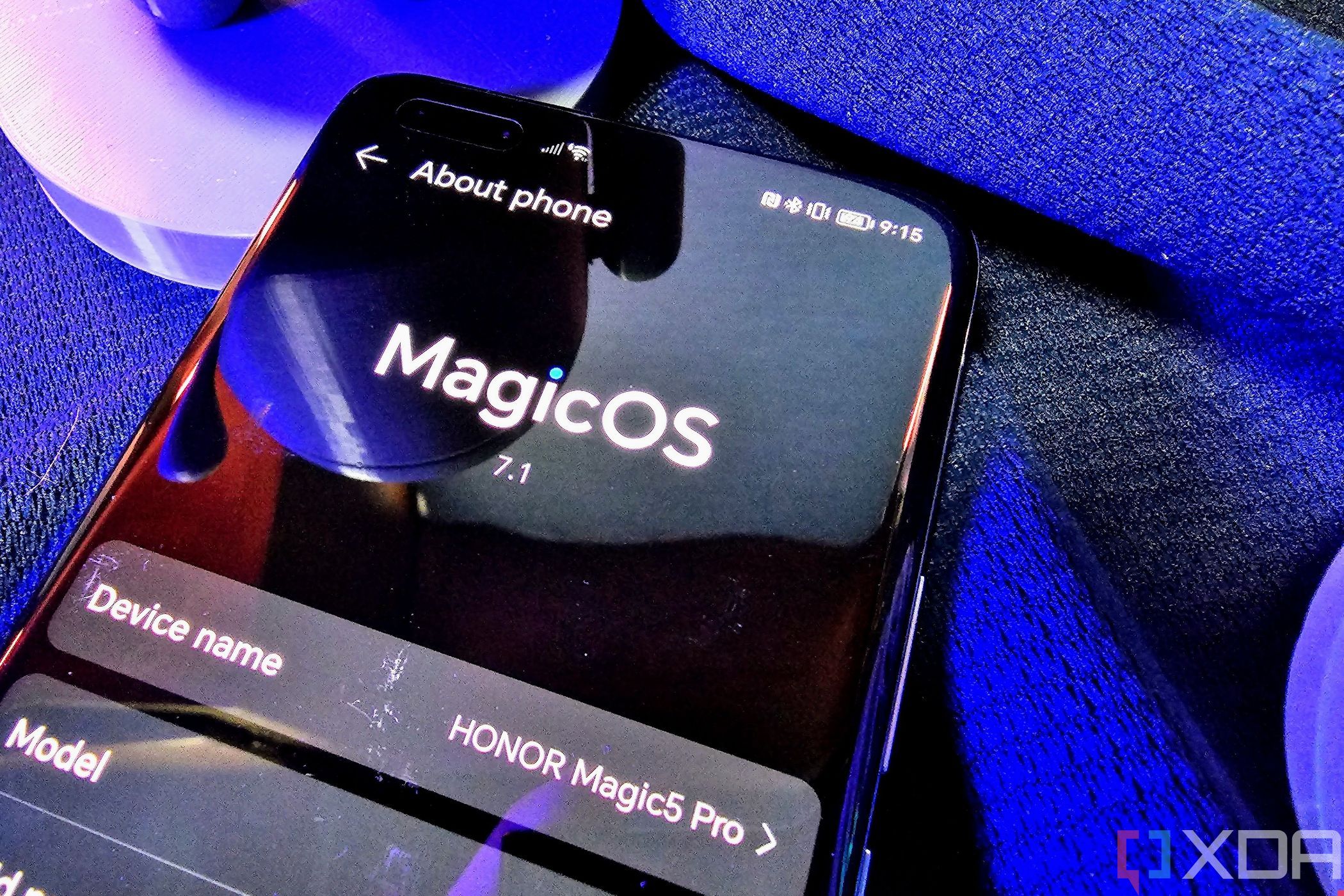 Honor's MagicOS 7.1, based on Android 13, has a lot going for it. It's very fluid and easy to use for someone with little experience using interfaces not designed for Western markets. MagicOS has many modes allowing the user to customize various interface functions.
While I find some of Honor's UI choices practical, some are head-scratchers. For example, I like the Honor Search feature that will bring up a search box when you swipe down from essentially anywhere on the display. But to get to the notification shade, you must swipe down from the top of the display — you can't even use a two-finger swipe. What bugs me about this is that even if I disable the feature, I still have to go all the way to the top to bring down the notification panel.
All in all, I like the way MagicOS looks and operates. It's mostly clean without much cruft in the way. It reminds me of the great Android launchers, which provide different icon packs and screen transitions. I just wish this was available in the U.S.; there are a lot of features I can't use because they're region locked. For example, I'd love to see Honor Connect, which seamlessly links your phone with other Honor devices, in the U.S. The phone is potentially an excellent option to import, but the restrictions to key services are one of its major downsides.
Honor Magic 5 Pro: A fantastic device with few downsides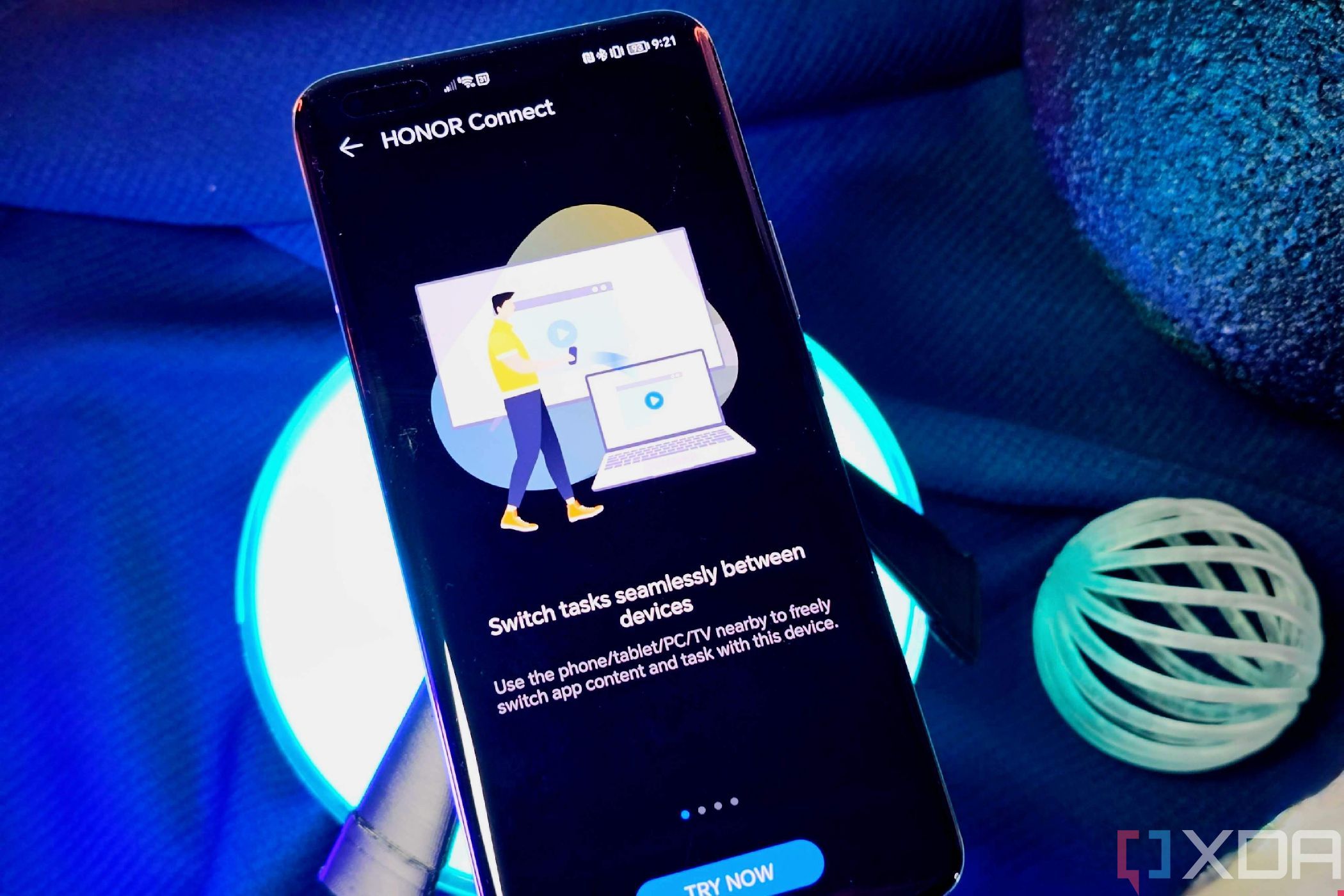 You should buy the Honor Magic 5 Pro if:
You don't mind a heavy phone
You want top-tier performance and battery
You live in China or the U.K.
You shouldn't buy the Honor Magic 5 Pro if:
You don't live in an area where it's available
You want to use a great long-distance zoom lens
In the end, I can see the potential greatness of the Honor Magic 5 Pro. I'm interested to see if Honor can address the processing issues for photos taken at 30x and further. Because in many cases I preferred the photos taken on the Magic 5 Pro over those on the Galaxy S23 Ultra and Pixel 7 Pro. The lightning-fast shutter speed and solid low-light performance makes this an excellent phone for photography fans as long as you don't need to rely on the long-distance zoom.
The overall performance of the Magic 5 Pro has been fantastic. The modern 12GB RAM and 512GB storage work beautifully with the Snapdragon 8 Gen 2 leading to a wonderful experience using the phone. Aside from the UI quirks of MagicOS and the lack of some features due to the phone not officially being available in the U.S., those who can access the Magic 5 Pro should definitely consider it regardless of the excellent value proposition at its price point. It's just a superb smartphone.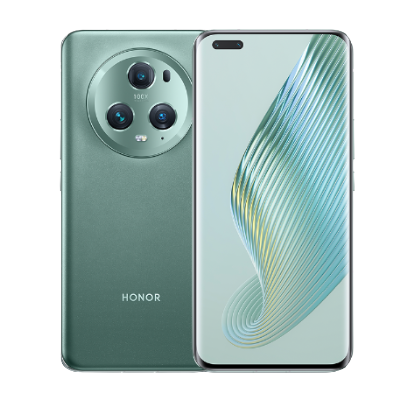 Honor Magic 5 Pro
The Honor Magic 5 Pro boasts impressive specs across the board, from the Snapdragon 8 Gen 2, to the gorgeous display, and the triple camera system, all wrapped in a beautifully designed glass body. This is a phone ready to handle any task you need.
Changelog: April 2023
We updated this review to reflect our observations on the Honor Magic 5 Pro's final build.
Removed mentions of the phone not having final software
Updated hardware section and expanded on performance
Went into more detail surrounding camera performance, including software features
Added more photo samples
Added reference that the phone would be released in regions beyond China